When you decide to do influencer marketing, you must have a purpose for your campaign. Set your goals and prepare the resources and materials to make it work.
Getting Started
The goal of any campaign is to demonstrate how you can provide value to your audience. In the case of influencer marketing, you need to prove that you are providing value to the audiences of your influencers. And to do that you need to:
1. Define Your Goals
If you don't plan for your campaign, you are waiting to fail. There is little point on taking on influencer marketing without setting your goals since this will affect how you are able to measure the success of the campaign.
Your goals for the campaign can be as simple as:
Increasing the number of visitors that come to your site
Increasing the number of your brand's social media followers
Increasing your brand's visibility for a specific audience
Raise awareness of your brand's name
Increase product sales by a certain amount
Your goals will help you shape the type of relationship and influencer that you choose to collaborate with. IF you want a quick interaction with people. You can check influencers active on Twitter.
If you want a visual emphasis on your product, you can check Instagram or Pinterest. And if you want to provide an in-depth product awarness, you can create a technical article on an industry blog and have suitable influencers share the links to your article.
However, you can't simply say that "I want my product to be visible", that's too vague and you can't possibly measure that.
On the other hand, "I want my brand to increase it's following on Instagram by 20% in two months" is better and determines whether your influencer succeeded or not.
2. Define Your Target Audience
It is impossible to find the right influencer if you don't know the people you want them to reach. While you may already know who your ideal target customers are, it's best to keep that persona in mind whenever you search for influencers.
Similarly, if you have undertaken successful PPC or paid advertising in the past. You might want to take a close look at how you targeted your campaigns from there.
To summarize, the more you can narrow down your niche, the easier it is to find and select the right influencers to help you on your goals.
3. Define The Best Type of Influencer For Your Brand
A lot of firms simply place too much effort into selecting the perfect influencer but fail to ask what this influencer knows about how they relate to the lifestyles of their audiences.
4. How Do You Find Influencers?
A. Listen
If you currently don't have an email list or contacts of influencers, what you can do best is listen. Research those Twitter feeds for certain hashtags, or check out Facebook and see relevant posts of your products.
While you are at it, check their engagement, is it as consistent and organic just like their followers? If they have a high following but low engagements, it might be better to move on.
B. Find Them In Their Space
Take a look where your target audiences usually frequent, do they use Facebook, Instagram, LinkedIn, Pinterest or others? After knowing which platform they usually visit, reach out to influencers who are already using the platform and check to see if their content aligns with your brand.
C. See Who Follows And Interacts With Macro Influencers
Sometimes, smaller influencers can have better engagements rates than Macro influencers. And they are also less costly.
While these works pretty well in retail, food and fitness niche, you can expect taht smaller influencers may have slightly different content but have untapped audiences that provides you with the visibility that you need.
D. Analyze Past Performance
The last thing to do before finally reaching our to an influencer is check their individual post performance across their social media platforms. And see if they have the same or similar situation on other platforms.
5. Hire An Agency
If you want to use an agency for your influencer marketing campaign. The agency can help you do most of the legwork that is involved in finding those suitable influencers for your brand.
But note that you are still in charge of defining your goals and the agency should only be there to help you out and not take in-charge of everything.
We highly recommend that you hire an agency as they can help you measure your success while also finding suitable campaigns that can help you reach your goals without having to worry about making beginner mistakes.
Tools To Find Influencers
Now, if you prefer to find your influencers organically and not pay for the services of an agency. Here are some tool that you can use to make your life easier.
1. LinkedIn
LinkedIn is powerful search engine that can help you find quality influencers in your industry. You can even narrow down your search depending on your industry using LinkedIn's search bar and select People. You can modify the other options to refine your selections.
However, some people are wary of cold connections via LinkedIn so make sure that your profile is filled out and provide an introductory message on your reason for requesting a connection.
2. Twitter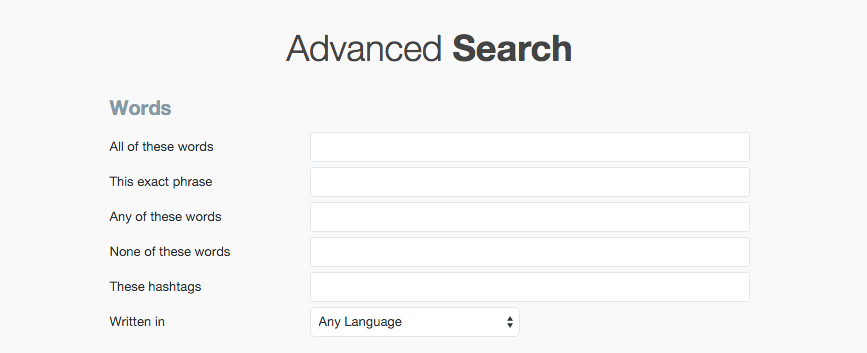 Twitter also has a capable search engine. You can use it to search for individuals with content that are relevant to your business.
Twitter also helps you out by listing other influential people by placing them higher on your search results.
But of course, influencer marketing isn't a service that you can simply purchase. And you will need to build a relationship with them in order to create a successful collaboration.
3. BuzzSumo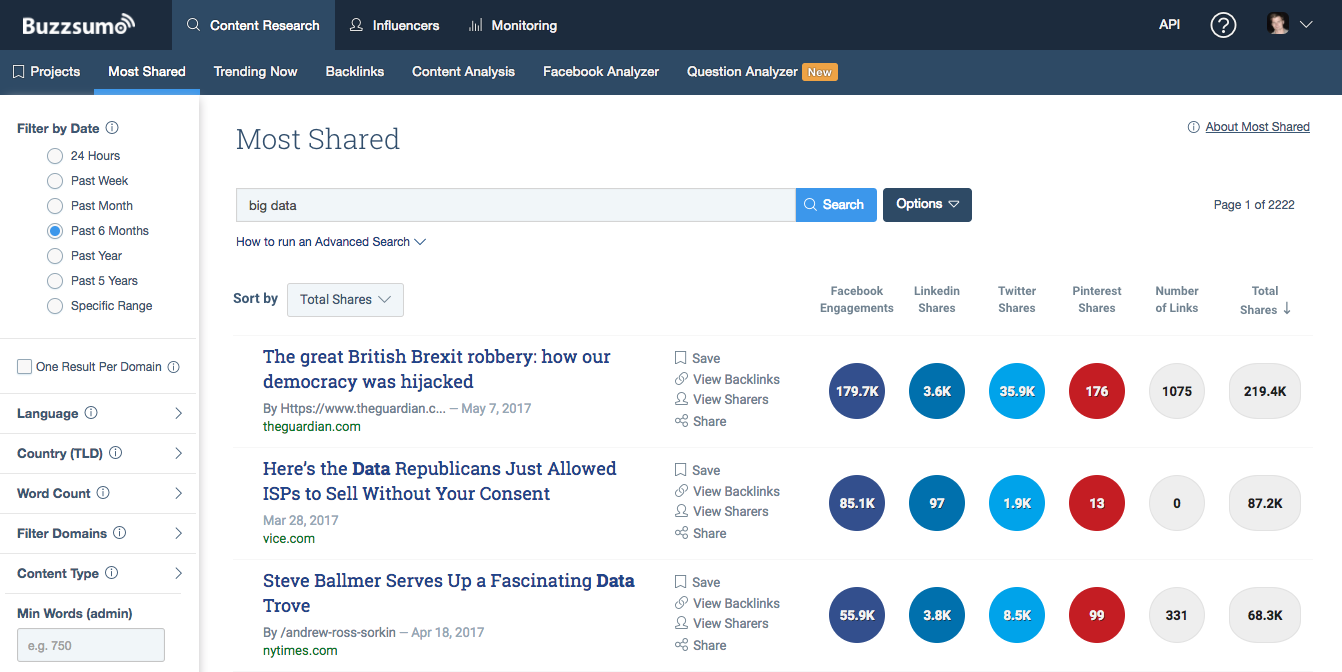 Buzzsumo offers a great deal of information especially about content sharing. It includes data on influencers who have share the most content about a particular topic and is primarily used to spy on your competitor's content marketing.
You can use Buzzsumo to give you a list of people that it considers to be influential on a topic and sort the information so that you can see their level of engagement.
4. MozBar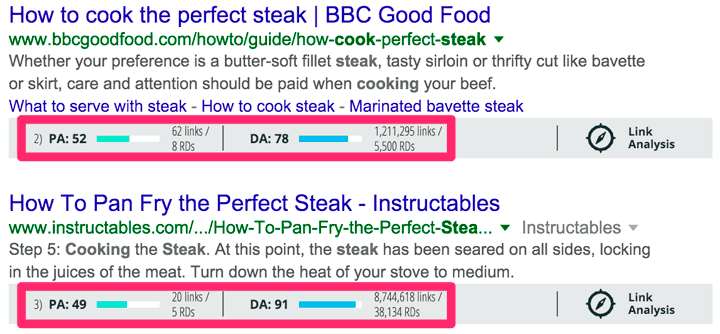 Moz is popularly known as an SEO company and they offer MozBar as a Chrome plugin. You can use Moz to check the Domain Authority of a particular website. As it may be useful on checking their popularity.
5. Buzzstream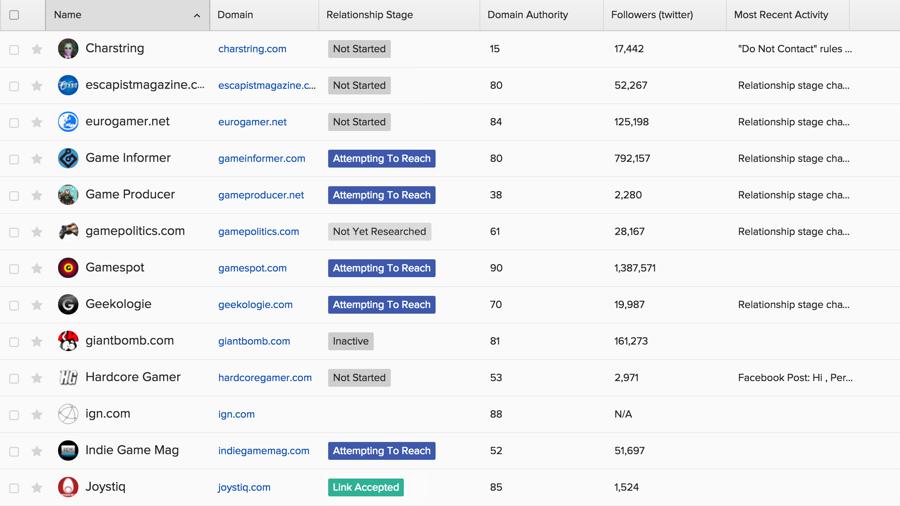 Lastly, you can also check out Buzzstream when building up your lists of influencers in order to nurture relationships with them. Buzzstream usually includes contact details of these people that can range from email addresses, physical addresses and phone numbers.